It's an overcast morning, and Ram Khatiwoda is watering his succulent tomatoes in one of six greenhouses he owns in the picturesque village of Sakyong, about 8km from this main town in West Sikkim also known as Gyalshing. . The 36-year-old is one of around 66,000 farmers in the northeastern Himalayan state to have embraced organic farming, avoiding the use of chemical pesticides and fertilisers.
Launched as an ambitious program by a resolution passed by the Sikkim Legislative Assembly in 2003, organic farming seems to be floundering in the field, however, in terms of delivering the expected rewards to farmers. "We don't get any fair price for our products. The biopesticides currently in use also fail to contain the recurring attacks of pests and diseases," complains Khatiwoda. He identifies whiteflies, cutworms and lygus bugs, as well as the fungal disease powdery mildew, as causing significant damage to his tomato crop.
Roshan Chettri, another farmer from the same village who grows tomatoes and cauliflower, echoes similar concerns. "The state government is not doing enough to stimulate the marketing of organic products. As a result, the price we get is not much different from what we get for non-organic produce," he says.
Tomato cultivation in Sakyong, West Sikkim (Photo Express: Sajin Saju).
Sikkim was officially declared India's first all-organic state last year, the result of an action plan originally unveiled in 2003 by Chief Minister Pawan Chamling. Among other things, it aimed to gradually replace chemical fertilizers with organic ones and to combat insect pests and diseases with biological plant protection measures.
The best of Express Premium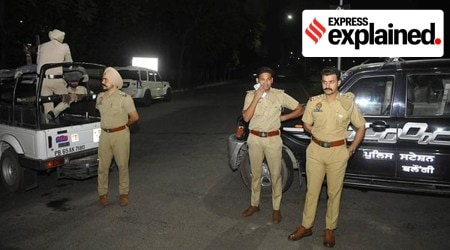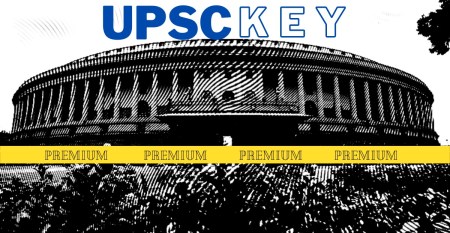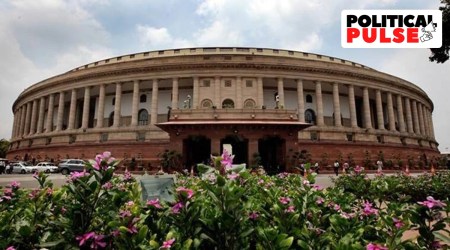 As of 2015, Sikkim had obtained organic certification for 74,313 hectares of agricultural land in the state. The decision to revert to traditional farming even won praise from Prime Minister Narendra Modi, who urged other states to emulate Sikkim's organic farming model.
The experience of farmers like Khatiwoda and Chettri, however, paints a picture that is not as rosy as official claims. Achieving all-organic status may have won plaudits for the Sikkim government, but did not translate into substantial rewards for farmers in the state.
Khatiwoda points out that the same plot in the open field that yielded around 40 quintals of tomatoes before switching to organic farming eight years ago now only produces 18 to 20 quintals. And the achievements are not significantly higher to compensate for the lower returns.
"Not only are the achievements insufficient, but we are also suffering from the influx of cheaper non-organic plant products from Siliguri (in neighboring West Bengal). Our organic products should fetch a much higher price because they are good for health and the environment. But this is not the case. And why doesn't the government of Sikkim prevent vegetables from outside entering the state? asks Chettri.
Organic vegetable market in Geyzing in West Sikkim. (Express Photo: Sajin Saju)
Non-organic tomatoes from Siliguri are currently being sold in the market in Gangtok, the capital of Sikkim, at 45-50 per kg. It's against Rs 60 for local organic products. The rate Khatiwoda and Chettri receive in Geyzing is even lower at Rs 30 per kg.
Padma Shankar, chairman of the Sikkim Agriculture and Horticulture Council, is more optimistic, however. "We had reached nearly 90% organic status long before the prime minister officially declared Sikkim the first organic state in the country," she notes. States like Kerala, Mizoram, Rajasthan and Gujarat have already adopted Sikkim's organic farming model.
Maize is one of the most important grain crops in Sikkim. According to official statistics from the Department of Food Security and Agricultural Development of Sikkim, agricultural productivity in this landlocked state has been steadily increasing since 2003-2004.
The state has also become self-sufficient in market gardening. This was proven during the recent agitation for a separate state of Gorkhaland in the neighboring northern West Bengal districts of Darjeeling and Kalimpong, Shankar claims. "National Artery 10 (linking Siliguri to Gangtok) has been blocked, cutting off supply to the landlocked state. But Sikkim could manage with its own vegetable production," she adds.
Shankar nevertheless acknowledges the challenges that organic farmers in the state are concerned about, including unremunerative price realizations and the dumping of Siliguri vegetables. "Organic farming, no doubt, requires extra work, especially since the use of chemicals is banned statewide. The state government is seeking to address these issues by initiating a program to providing minimum support prices and also allocating a large part of its budget to agriculture and horticulture," she says.